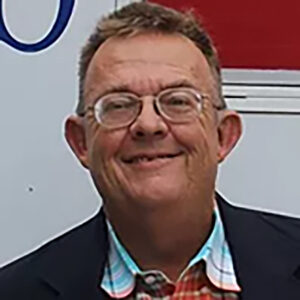 I have over 34 years of EMS experience in a variety of different systems.  I am currently the Chief Executive Officer for two nonprofit EMS organizations that provide 911 and non-emergency transports.  I currently serve as the secretary of the TAA.
As an advocate for EMS, I have been actively involved in efforts to improve and maintain reimbursements for EMS providers.  I have also been active in helping to develop ways to fight fraud and abuse in EMS across the State of Texas. 
The next legislative session will quickly be here before we know it and the TAA needs to be in position to fight the good fight for EMS providers across the State. 
I look forward to this opportunity to serve fellow EMS providers across Texas and thank you for your vote and support.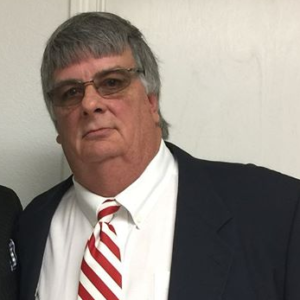 I have been in EMS 36 years, 32 as a paramedic.
I am with Austin County EMS.
I am married to Dee for almost 32 years we have 2 grown kids and 3 grandkids.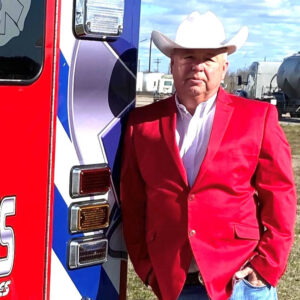 Hello, I'm Charles Hinkle I am a Fire Fighter Paramedic. I own Sacred Cross EMS we are based out of Denton Texas, at this time we employ 104 employees that range from 911, critical care transports to wheelchair, we are a full-service company. Sacred Cross has been in business for eleven years and have been members of the TAA sense conception. For the last two years I have been serving you on our board and would like to remain doing so, to represent the TAA's and North Texas best interest.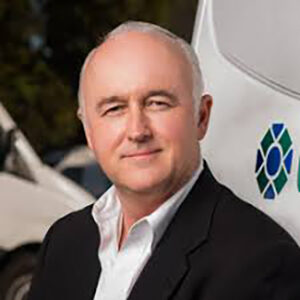 Gerard O'Brien is a local Houston area entrepreneur.  He graduated from the University of Houston with a Bachelor of Science Degree in Business & Commerce, Majoring in Real Estate and a Minor in Business Administration.
His professional career started out in the private real estate appraisal business, but moved in to the public banking arena where he was a designated MAI appraiser.  He has also spent time in the residential and commercial real estate market as a broker and property manager.
The entrepreneurial bug bit Mr. O'Brien in early 2000 and he became an investor in a vehicle leasing start-up company.  In 2006 he struck out on his own, forming NORTON Automotive Group, a competing vehicle leasing company, which remains an active business in the Houston Heights.
While looking for other business opportunities, Mr. O'Brien and a business partner purchased commercial real estate in the Houston Heights area and remain property owners and managers.
In 2007 a business opportunity arose to form a start-up company in the health care industry in the form of a private ambulance service.  ORION Ambulance Services was licensed to begin operations in the spring of 2008 and remains a well established private transport company covering the greater Harris County area.
Mr. O'Brien has thrived on creating businesses where a service is produced and the company's reputation is both well thought of and based on meeting the needs of market demand.  A passion of Mr. O'Brien's is to 'bring people along for the ride', helping to improve their lives along the way. 
"I cannot be successful without bringing people with me".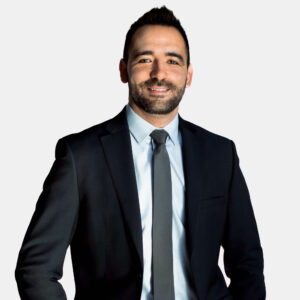 Mr. Castro has served as CEO of Superior Mobile Health since he founded the company in 2011. A serial entrepreneur and forward thinker, Mr. Castro saw a shortage of quality EMS providers with the capacity to provide the highest level of care at an affordable cost to residents of Bexar County & surrounding communities.
Determined to bridge this gap, Mr. Castro opened Superior Mobile Health's doors with one ambulance and crew, doing anything he could to provide quality and affordable access to care. Today Superior Mobile Health operates over 25 units daily and employs close to 100 team members that provide access to care to thousands of patients annually throughout Bexar County.
Mr. Castro also serves on the board of directors for the Texas Ambulance Association focusing his time and expertise on provider reimbursement, federal & state EMS legislation, and industry outreach/education. Mr. Castro has worked closely with CMS, DSHS, HHSC, and a number of other agencies in an effort to sustain a fair and advantageous EMS industry environment for all EMS providers regardless of size or affiliation.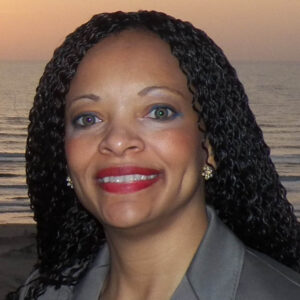 Rachel B. Harracksingh is President of Life Ambulance Service, Inc. in El Paso, Texas. Rachel has an MBA and Master's Degree in Business Administration.  Rachel served as past Region 4 Director for the American Ambulance Association and has served as past President of the Texas Ambulance Association. Additionally, she has served as the Legislative and Reimbursement Chair. Rachel is the recipient of the Texas Ambulance Association's prestigious Joe Brown Humanitarian Award, and Outstanding Volunteer Award from The American Ambulance Association.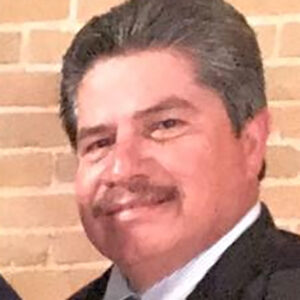 My name is Manuel (Meme) Ramon, I am the owner of Ambulance Transportation Services (ATS). A privately held company that has served the McAllen metro area since 1997. I am a former three term member to the Ambulance Advisory Board for the City of McAllen. I am currently serving you as a Board Member of the Texas Ambulance Association, and if re-elected I look forward to continuing serving you as a strong voice to protect and improve our interest with the everchanging issues that affect our industry.